Jadon Ross

 
Lead Pastor
Jadon and his wife, Audrey, moved to Metolius in December of 2015 to accept the call of Pastor for MFCC. Since that time they have completely loved living in Central Oregon because of the mountains (they enjoy hiking), the farming (Jadon grew up on a farm), the good coffee (self explanatory!), and the genuine and caring people that live here. They have served at different churches in Iowa (Youth Pastor), Wyoming (Pastor), Idaho (Associate Pastor), and now in Oregon. Currently, they have 8 children (3 biological and 5 through the foster care system of the Confederated Tribes of Warm Springs).
Pastor Jadon is passionate about the local Church and equipping those in the congregation to fulfill what God's calling is on their life. You can get a hold of Jadon by emailing jadonross@metoliusfriends.church.
---
Carol Adams
Youth and Family Pastor / Worship Leader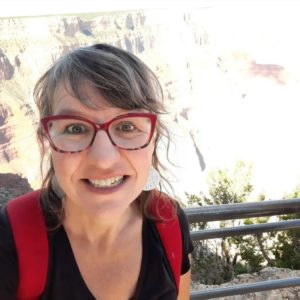 Carol and her husband, Kerick, along with their 3 children have been in Central Oregon for the past 9 years living at the Washington Family Ranch Young Life Camp. Kerick has taught at the school there, and Carol has held many different roles during their time in Central Oregon. Carol has been on staff at MFCC since the Spring of 2022 and has brought not only experience, but a deep faith that helps to lead others during worship.
---
Mario Mendoza
Bend Friends Pastor (MFCC'S CHURCH PLANT)
Mario and Jade have been doing ministry as a family since 2015 (as Associate Pastors and then directors of Central Oregon Youth For Christ). They had been praying for a role that combined their spiritual giftings and still allowed them to do outreach in the community (something they are both really passionate about). Being involved with Metolius already as guests, and having worked in Madras the last few years it has been exciting to see God connect all the pieces. Along with their 2 sons Jair & Ezekiel, they love staying active and being outdoors. Central Oregon has been their home for a while now (12 years for Mario), and they still love exploring more of God's creation. Their desire as a family is to be God's church everywhere they go and to see more people come to know His love. Jade works part time as a family support nurse and Mario is a pro ultra runner that has represented the USA at eight different world championships.
---
Megan Eads
Office Administrator
Megan and her husband, Luke, have been attending MFCC since Spring of 2021. They have two children, Divinity (20), and Elliott (4), and one on the way this December. Megan has spent most of her life in Central Oregon. She attended the University of Oregon in Eugene, where, shortly after graduating, she met Luke. After getting married and having their son, Elliott, they decided to move back to Madras beginning of 2020, where they could raise their son and future kids in a close-knit community. Luke is a farmer and enjoys spending time with his family, traveling and snowboarding. Megan and Luke adore the small town atmosphere and closeness that is felt in this area.  She enjoys cooking and baking, and loves interacting with all the different people that come through the Church doors on a weekly basis. You can get a hold of Megan by emailing metoliusfriendschurch@crestviewcable.com.
---